Okta
Developed by Mimecast
Reduce risk and improve organisational control with integrated cloud platforms
From sharing proprietary information to sending financial details, email is how critical business gets done. Employees depend on email almost exclusively to interact and collaborate with colleagues, suppliers and customers. By using email to conduct phishing, business email compromise (BEC) attacks, brand impersonation and more, attackers leverage an organization's weakest security link — its people — to wreak havoc.
Mimecast and Okta provide an integrated solution to improve detection, stop threats and increase organizational controls. By integrating Mimecast with Okta, security teams can leverage advanced tools for applying fine-grained adaptive security measures for containing and remediating attack campaigns. The integration offers a comprehensive solution to help secure access to cloud applications like Office365, G Suite, and the entire IT environment. Mimecast identifies at-risk users through zero day attacks and phishing links targeted towards customers and supply chain partners coupled with Data Leak Prevention (DLP) incidents. The Okta Identity Cloud protects users and their access to resources through centralized access policies across cloud and on-prem apps and services, with Single Sign-On (SSO) and Multi-Factor Authentication (MFA) as critical security controls.
Solution Overview
2. Sensitive data leaked via email is identified by Mimecast.
3. All malicious content and data leakage events are controlled by Mimecast based on the organization's risk posture and security policies.
4. Associated user information relating to the events is shared with Okta and moved into unique groups based on the risk.
5. Okta performs actions based on the associated policy for the group which range from enforcing password resets, applying selective MFA or account lockout.
Flexible Integration Actions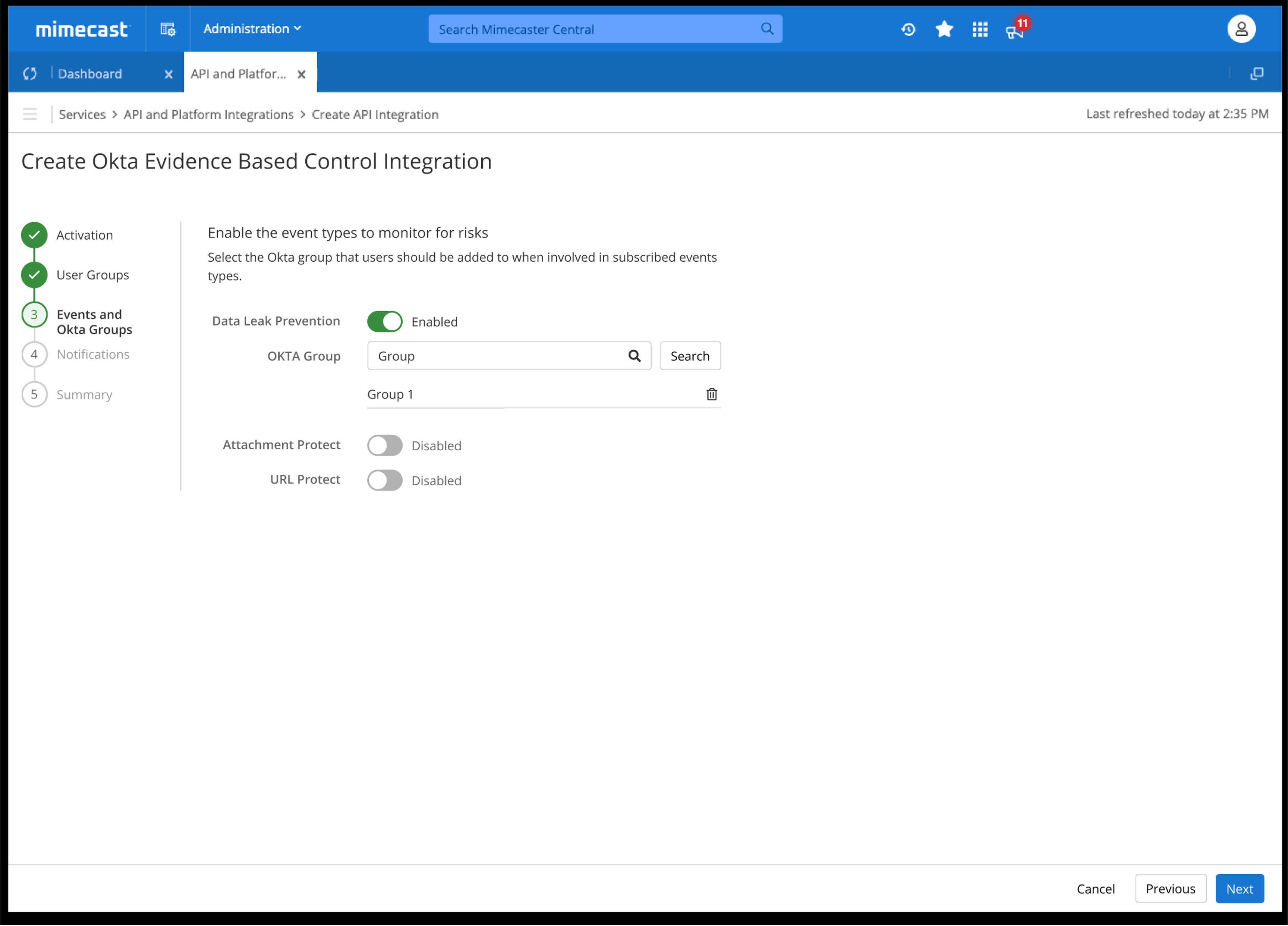 Mimecast + Okta Use Cases:
Mimecast drives automated tasks within Okta based on the detection of zero day attacks, phishing links, and sensitive data leaving the organization, enforcing:
User Lockout:

Control access to sensitive applications for compromised users.

Prevent Logon:

Prevent users from accessing sensitive applications.

Enforced Password Reset:

Align with company password policy best practices and direct users to corporate policy pages with hints on good quality passwords.

Selective MFA:

Apply heightened security policies to attacked users, instead of the entire organization.

Application Based MFA:

Apply heightened security policies to compromised users for sensitive applications.

Just-in-Time Information:

Assign compromised users to a bookmark application, e.g. emails, blogs, or bulletin boards, reminding users of best practices and company policies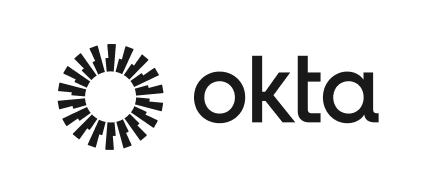 Developer
Mimecast
Contact
Documentation
Release Date
November 2022
Version
1.0
Get Started