Exclaimer
Developed by Exclaimer
You're protecting your email, now amplify it
Get the power to create, control, and deploy company email signatures and fire up a new marketing channel with world-leading email signature management.

Mimecast protects against cyberattacks and prevents your outbound email being hijacked or infiltrated by malicious links and attachments. Now amplify your brand and message with consistent, on brand, and engaging email signatures with Exclaimer.
Key Benefits


Work smarter with automated and centrally managed email signatures

Ensure consistent, branded signatures on every email sent from any device

Create professional email signatures with ease using a drag and drop designer – no HTML skills needed

Enable self-service by delegating access to others outside IT like your marketing team

Add one-click customer surveys, meeting booking links and social content to boost engagement
Protect and ignite the potential of every email by combining Mimecast and Exclaimer.
Book a demo or click "Get Started" to start your 14 day trial.
Solution Overview
A signature created with Exclaimer. Multiple elements can be added to increase engagement, including meeting booking links.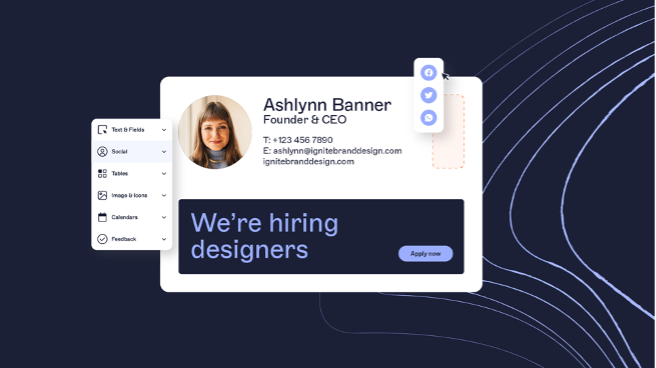 Creating a signature with Exclaimer's drag and drop designer can be done by anyone and requires no specialist skills. A live preview of the signature being built is shown at the bottom.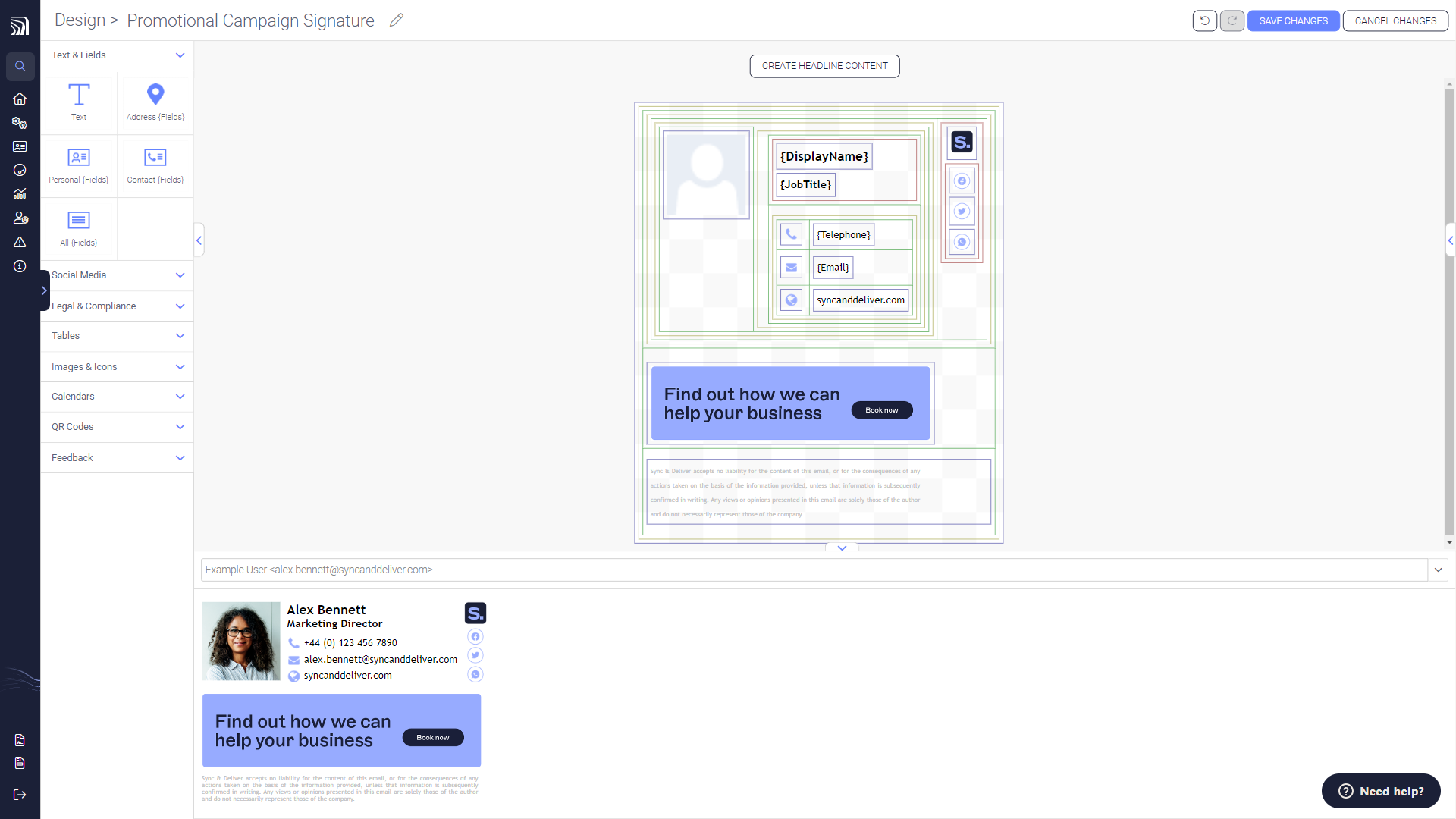 Mimecast + Exclaimer: Customer Use Cases
Automate:

Automatically sync contact details with your user directory, and create rules for signatures based on subject line, email address, or domain name.

Drive growth:

Marketing teams can schedule campaigns and target messaging and content to specific audiences

Ensure brand consistency

: Ensure a unified brand on all business emails sent from any device

Speed up sales cycles

: Deliver personalised content, and make scheduling meetings a breeze with integrated booking links

Get instant feedback

: Gather real-time feedback and actionable insights with 1-click surveys.

Employee engagement

: Announce important company news and highlight new benefits.
Developer
Exclaimer
Contact
Documentation
Release Date
November 2023
Version
1.0
Get Started