ReliaQuest GreyMatter
Developed by ReliaQuest
Consolidate data while improving threat visibility and remediation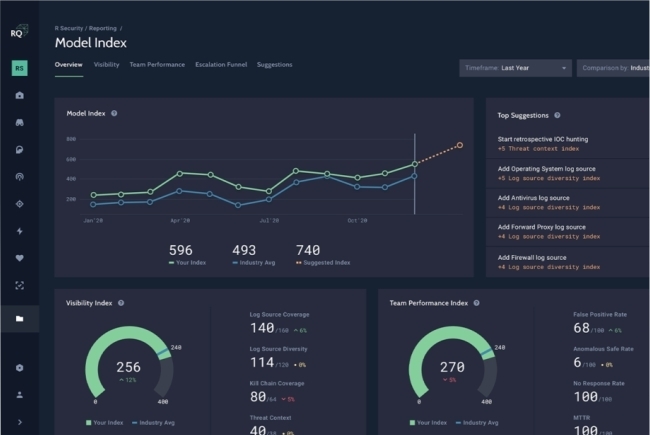 Mimecast + ReliaQuest Use Cases:
Advanced threat sharing: Improve your organization's security posture and detect threats by augmenting email perimeter defense with endpoint security.
Block phishing campaigns: ReliaQuest contains attacks earlier with rapid detections and response to phishing and ransomware tactics.
Threat intelligence: Understand how your organization has been targeted and what attacks have been blocked for better protection.
Threat investigation: Analyze activity events before and after an attack across the entire attack chain to enhance analyst productivity and remediate vulnerabilities.
Threat correlation: Identify initial attack deployment methodology, characteristics and subsequent access attempts across the security landscape without the need for manual effort or multiple toolsets.
Alert prioritization: Increase efficiency and effectiveness by prioritizing the most pressing threats.